TACCHIFICIO ZANZANI S.R.L.

HISTORY
In 1914, after years of apprenticeship, Germano Zanzani opened a carpenter workshop in San Mauro Pascoli, in the family home.
In 1931 the company expanded its production capacity with the purchase of three electric machines from the German company Kirkner. In the mid-1950s, the son Eros took over the management, introduced mechanisation and started the production of wood clogs and heels.
Since 1985 the responsibility of the management is entrusted to the third Zanzani generation, who, in order to compete in a market made increasingly complex by the entry of international fashion brands, has continued in the wake of technological innovation alongside manual craftsmanship. Today Tacchificio Zanzani, thanks to the commitment of four successive generations, represents a significant reality in the sector of suppliers of accessories and components for women's shoes.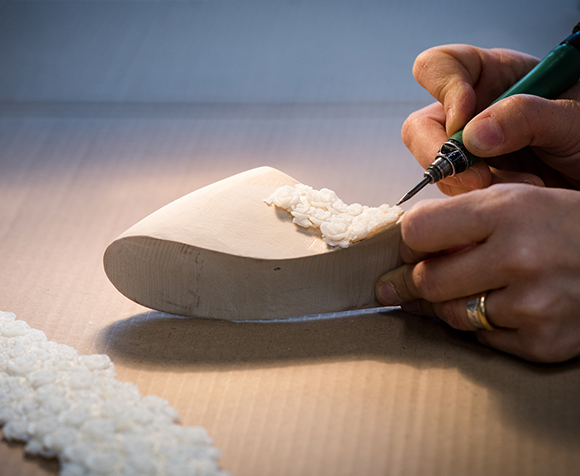 TECHNOLOGY
One of the main cornerstones of the company's philosophy is significant and constant investment in technology. The company's objective is to provide quality answers to their customers in the shortest possible time. With this in mind, we introduced and improved processes such as rapid prototyping, curing light, five-axis machining, etc.
Recently one of our products was the subject of a study at Columbia University.
TRAINING
The constant updating of the professional staff is essential to make the most of the potential of the technological investment. This is achieved through an articulated training process, also with contributions and discussions with external institutions such as the Cercal, the International Footwear School and Research Centre, of San Mauro Pascoli, of which the Tacchificio is a shareholder, Isia of Faenza, the University, etc.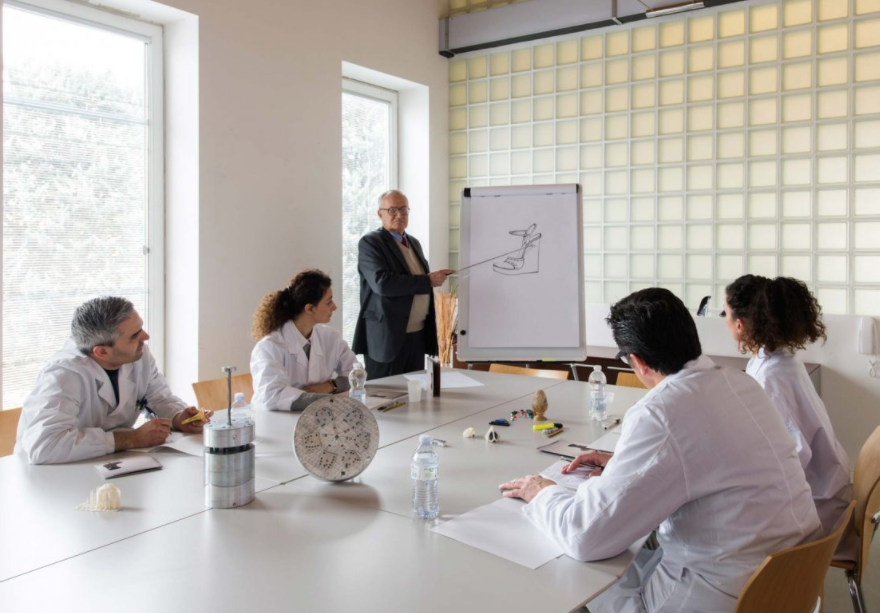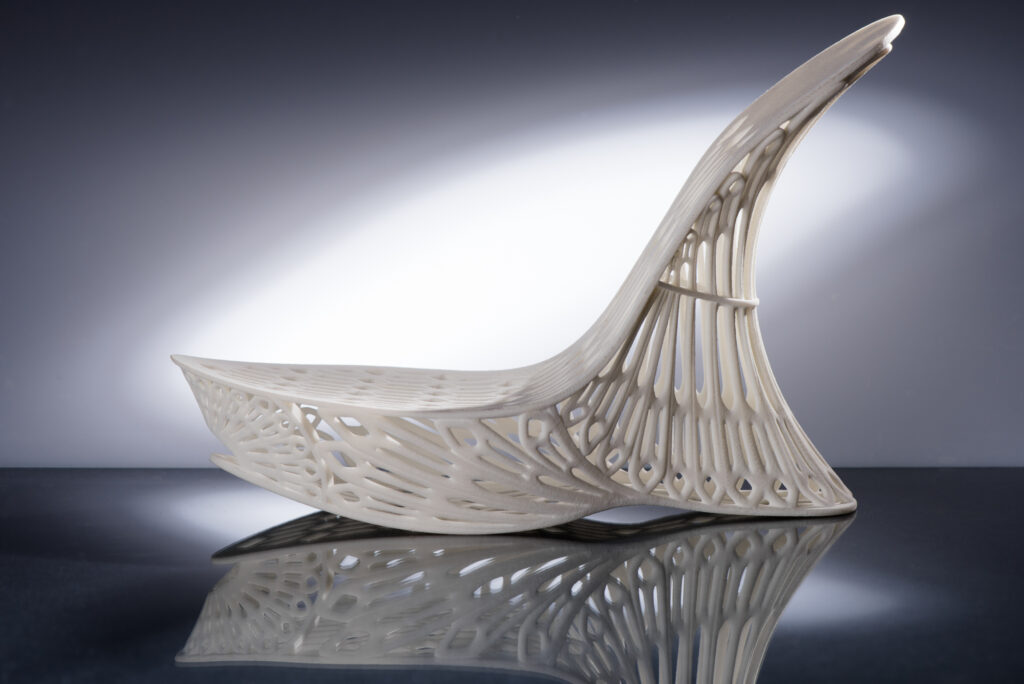 SUSTAINABLE FUTURE
The company Tacchificio Zanzani has long been committed to researching and using materials containing raw materials from renewable sources for the production of heels and bottoms. We use the following materials:
Recycled Abs
bio(-based) TPU (thermoplastic polyurethane)
bio(-based) crystal TPU
Eco-friendly material
ABS (Acrylonitrile butadiene styrene), made from the residues of plastic found in end-of-life vehicles and electrical waste, is mainly used for moulding heels. In addition, the iron and steel shoe insert requires no special treatment for disposal as solid waste and is therefore 100% recyclable.
. Bio-based TPU and bio-based crystal TPU, respectively with 54% and 49% natural material coming from corn plant waste, are mainly used for moulding bottoms and trainers. The green material for trainers and bottoms is completely renewable, insulating and soundproofing. This material comes from natural resources and offers a significantly reduced carbon footprint compared to plastic. It is composed of lignin, cellulose, wood fibres and vegetable oils and the raw materials are certified through the PEFC chain of custody protocol.