The Calzaturificio Catia (shoe factory) carries out the entire production process for women's shoes for top international luxury brands.

The company was founded in 1966 by craftsman Silvano Talacci. It was later transferred to his children Romano, Claudio and Catia and now to Romano's son Andrea. Catia Talacci is the company's legal representative, sided by her brother Claudio and nephew Andrea. The company is already in its third generation.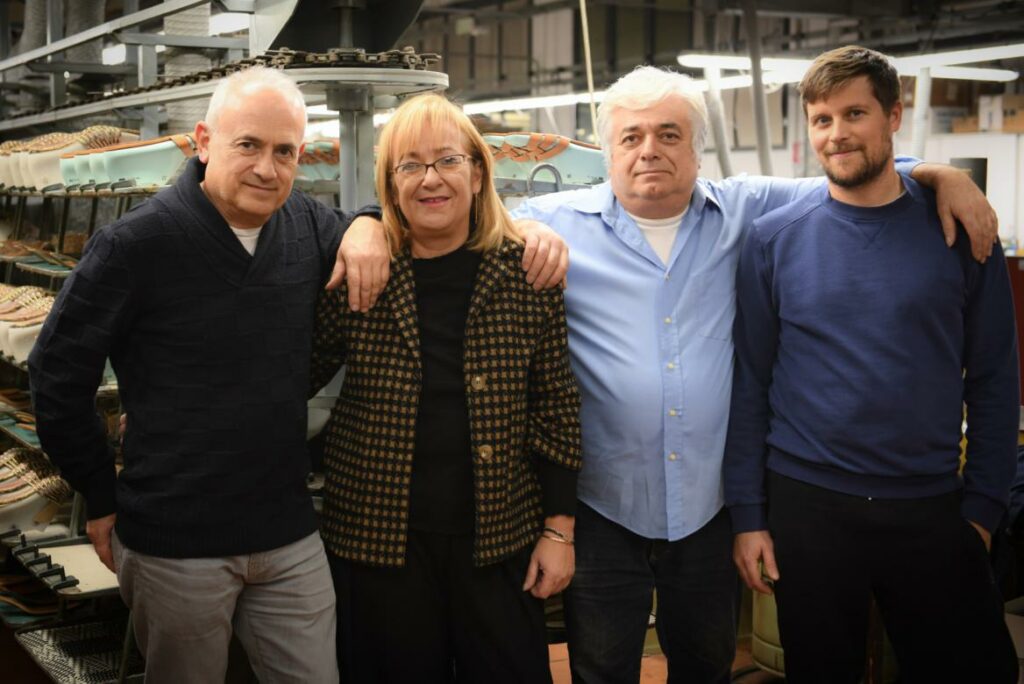 The company focuses on training young recruits, who, guided by the most experienced workers, learn the secrets of the craft, and ensure the perpetuation of the company's know-how.
The company manufactures luxury women's shoes 100% Made in Italy, preserving valuable characteristics such as quality, passion for detail and craftsmanship.

Tradition, manual skills, elegance, and a high degree of customisation: each shoe is unique and unrepeatable, the fruit of historical heritage of knowledge handed down from father to son.