We are Gianluca and Gessica. Next to us is Francesca. Biancoaccessori was established 10 years ago to proudly carry on the knowledge handed down by Cataldo and Graziana, the cornerstones of our family for over 50 years in this sector.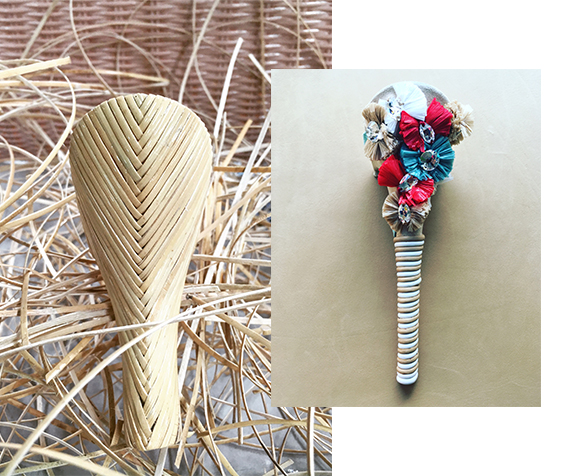 The team that works with us every day is highly qualified and trained.
We create and produce decorations for fashion accessories for footwear and leather goods, from the creative idea to the development of the component ready for production.
We try to combine traditional manufacturing knowledge with the continuous search for new techniques and materials that are unusual for the sector. This approach, also borrowed from our artistic studies, allows us to collaborate directly with major national and international brands.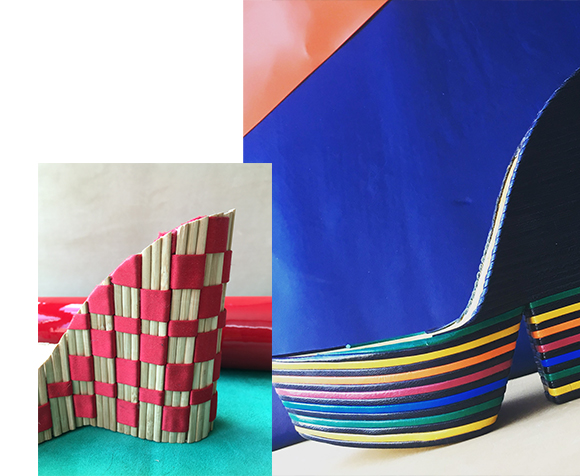 Over time we have refined techniques that characterise the uniqueness of our workshop. Hand-woven uppers in preforming, shoe bottoms covered with natural materials such as bamboo and reed, but also application of tiny metal parts on every surface, from fabrics to leather: all this is rigorously handmade and realised in-house. We have always believed in the cohesion of purpose.